为了进一步宣传"留学浙大"品牌,展示我校国际学子的精神风貌,吸引更多优秀国际学生来我校学习深造,浙江大学正式启动2023年"国际学生招生宣传大使"招募活动。

To further promote the brand name of Study@ZJU, showcase the spirit of our university's international students, and attract more outstanding overseas students to come to the university for further studies, Zhejiang University officially launches the recruitment for 2023International Student Enrollment Ambassador.
招募对象
1.浙江大学在读国际学生。
2.熟悉校情,关心学校发展。
3.积极利用线上线下资源,开展招生宣传工作。
4.在读期间表现优秀,责任心强,有一定的组织宣传能力和表达能力。
5.有较强的荣誉感,无违反校规校纪记录。
Requirements for Candidates
1. Registered international students of Zhejiang University.
2. A good knowledge of the university's various situations and care about school's development.
3. Capability to actively use online and offline resources to carry out enrollment promotion.
4. Having excellent performance during the study period, strong sense of responsibility, and certain organizational and publicity skills and expression skills.
5. Having a strong sense of honor and no records of violation of school rules and discipline.
主要工作内容和方式
主要工作内容(包含但不限于以下几点):
1.分享我校最新的国际学生招生资讯和招生政策。
3.介绍浙江大学的教育理念和教育现状。
招生宣传方式(供参考):
1.拍摄宣传短视频,并上传至社交媒体;
2.参加或组织招生宣讲会;
3.其他创新的招生宣传方式。
Major Job Contents & Methods
Main contents of promotion (including but not limited to the following points):
1. To share Zhejiang University's latest information and policies about international student admissions
2. To show the good reputation and image of current international students.
3. To introduce the educational philosophy and current situation of Zhejiang University.
Methods of enrollment promotion (for reference):
1. To shoot short promotional videos and upload them to the social media;
2. To participate in or organize admissions briefings;
3. Other innovative promotion methods.
报名方式和活动流程
1. 报名方法:
1.1 自主报名:以个人或团队为单位(每个团队不超过3人)进行网上报名。请访问https://www.wjx.top/vm/rrQKZgC.aspx# 或扫描下方二维码,填写报名表和"招生宣传计划书"。组办方审核通过后,视为报名完成。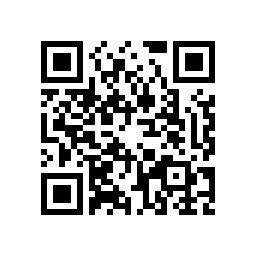 1.2 学院(系)推荐:2022年8月至2023年3月期间参与所在学院(系)组织的国际学生招生相关工作的,由学院(系)提出推荐人选,填写《推荐表》(下载)。通过电子邮件报送至国际教育学院招生事务办公室lifei0815@zju.edu.cn。
2. 报名截止日期:自主报名:2023年1月13日
学院(系)推荐:2023年3月10日
3. 活动开展:团队(个人)报名完成后,自主开展招生宣传活动,并以图片、视频、文字等形式记录。
4. 总结与评选:2023年3月,成果展示,评比及表彰。
Registration & Procedures of the Event
1. Registration Method:
1.1 Individual or Team: Online registration is performed on an individual or team basis (each team should NOT exceed 3 people). Please visit https://www.wjx.top/vm/rrQKZgC.aspx# or scan the QR code below, fill in the registration form and submit the Enrollment Promotion Plan .Your registration will be completed after your plan is reviewed and approved.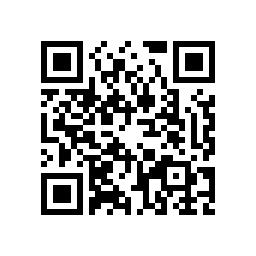 1.2 Recommendation by College or Department: College or department can recommend students who participates in international students enrollment activities from August 2022 to March 2023 as the candidates. College or department shall fill in the recommendation form (download) and submit to international college ( send e-copy to lifei0815@zju.edu.cn)
2. Deadline for registration:
For individual or Team: January 13th , 2023
Recommendation by College or Department: March 10th, 2023
3. Activity development: After registration is completed, the team (individual) conducts
enrollment promotion activities and records them in the forms of pictures, videos, texts, etc.
4. Summary and selection: In March 2023, participants' performance and achievements to be presented and appraised. Winners will be commended.
荣誉与奖励
1.经过评审,合格的团队(个人)获得国际教育学院颁发的"国际学生招生宣传大使"荣誉证书。
2.表现特别突出的团队(个人)还将会获得以下奖励:
一等奖: 奖金2000元
二等奖: 奖金1500元
三等奖: 奖金1000元
Honors and Awards
1. After review, qualified teams (individuals) will be awarded the honorary certificate of International Student Enrollment Ambassador issued by the International College.
2. Teams (individuals) with outstanding performance will also receive the following awards:
First Prize: 2,000 RMB yuan for each team
Second Prize: 1,500 RMB yuan for each team
Third Prize: 1,000 RMB yuan for each team
咨询电话:+86 571 87951456
Contact: +86 571 87951456