On February 26, Tell the World online speech conference, hosted by the International Student Union of Zhejiang University was successfully launched. Zhejiang University students from different countries, gradesand majors gathered together to share their experiences, opinionsand stories through unique speeches delivered in distinct styles and formats.
Tell the World speakers shared their ideas on various topics from personal experiences to social issues, such as calligraphy learning, the validity of the death penalty, literature writing, obesity in the modern society, the toll of depression and recovery, and effective online learning.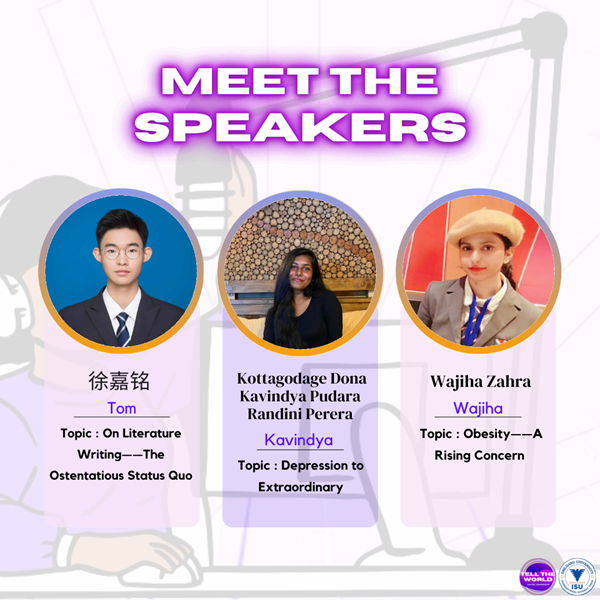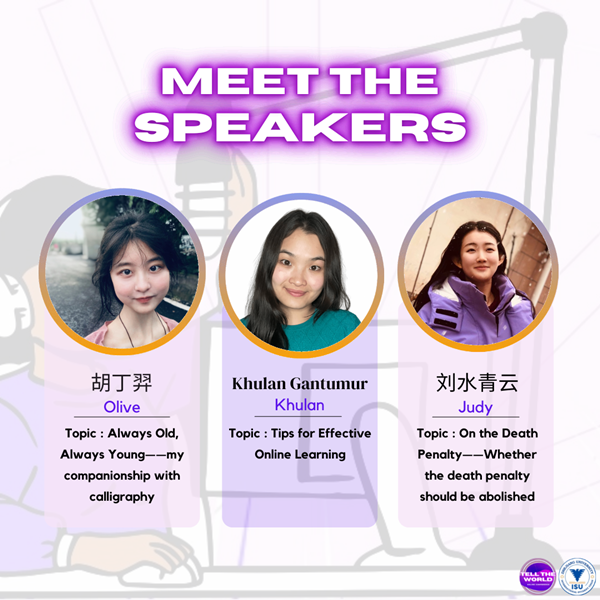 Tell the World invited Will Greenshields, a Hundred Talent' professor from School of International Studies, Zhejiang University, as a special guest of the online conference. In addition to Greenshields, professor Zheng Leilei of the Second Affiliated Hospital of Zhejiang University School of Medicine, Ms. Shreya Singh, and Ms. Ayesha Sohail were also invited as judges. Distinguished guest and judges greatly appreciated the innovative and captivating speeches performed by Tell the World speakers and provided the students with valuable feedback.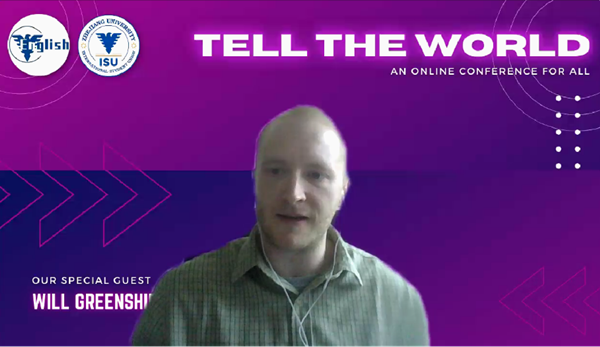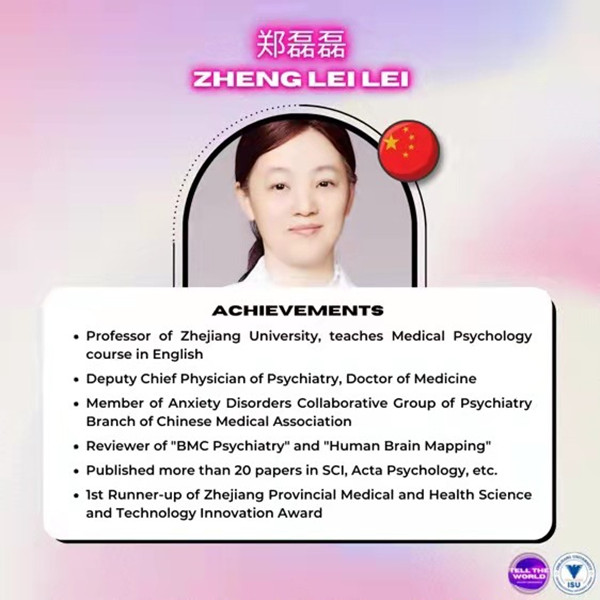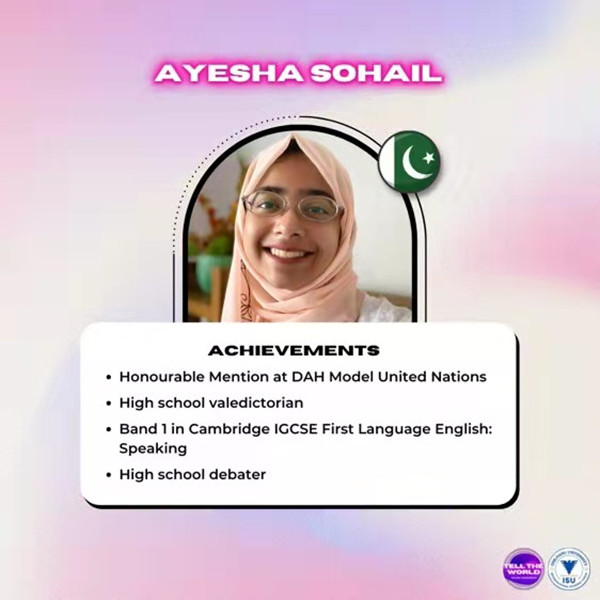 After the judges much considered deliberation and audience voting, from China was given "The best storyteller" award, Kottagodage Dona Kavindya Pudara Randini Perera from Sri Lanka received" The most inspiring speech" award, and from China won "The best informative speech" award. "The best persuasive speech" was awarded to ˮ from China and Khulan Gantumur from Mongolia, while Wajiha Zahra from Pakistan received "The Audience-Favorite Speech" award.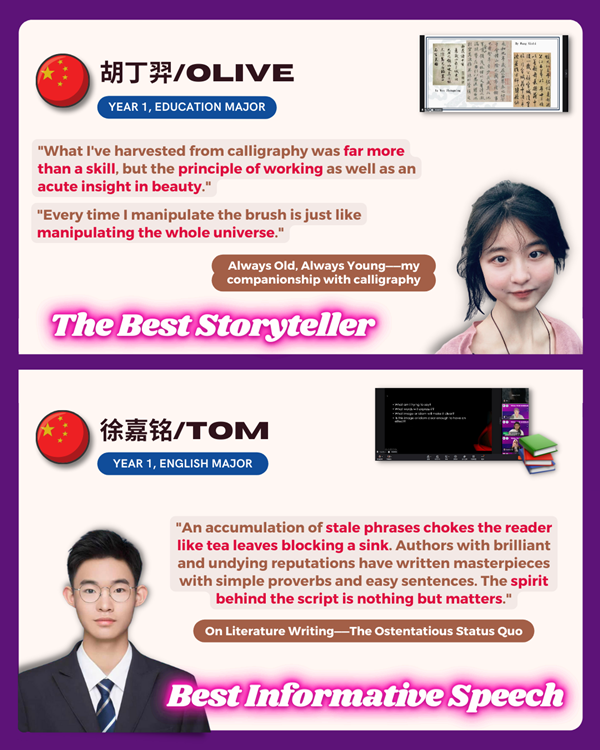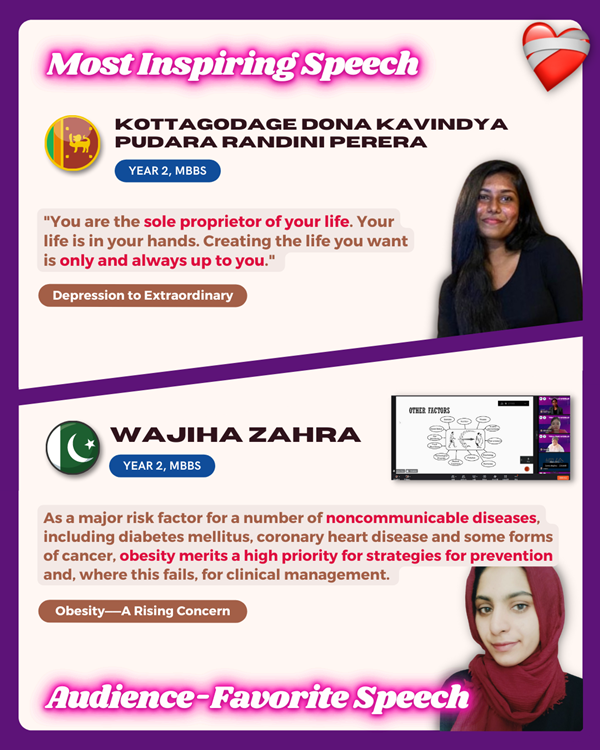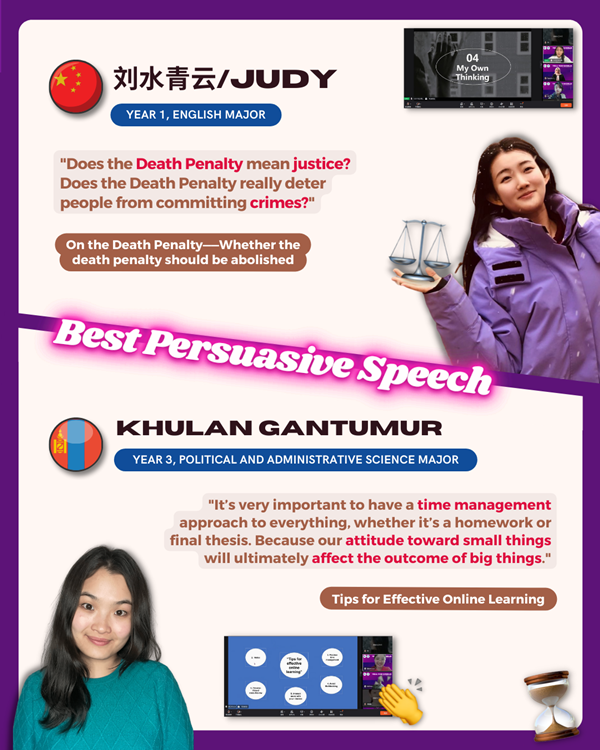 Although the pandemic has made it inconvenient to carry out international activities, Tell the World online speech conference was able to bring Zhejiang University students a wonderful opportunity to fulfill their strong desire to express ideas, communicate, and learn. We hope that the students could maintain their sparkling creativity and expressiveness, as well as continue spreading their own voices to the world.
Tell the World online speech conference was supported by the English Department Student Association of Zhejiang University School of International Studies.
Text: Yaxin Zhang, Sarah Khan
English Translation: Daria, Heston Blackwell