On September 8, 2022, new international students came to Zhejiang University for registration, starting a new chapter in their lives.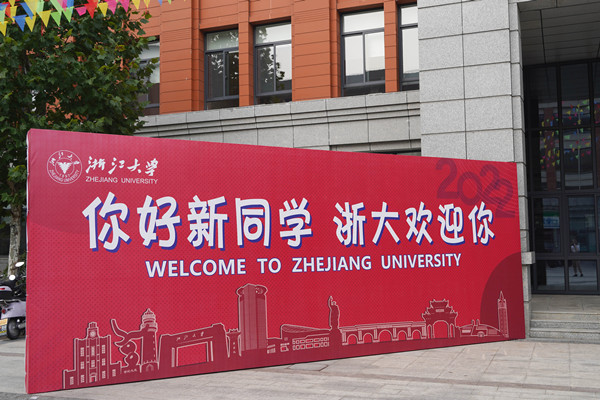 In the morning, international student volunteers and a shuttle bus have prepared at the east gate, waiting for new students. When new students arrived, staff measured their body temperature, sanitized the luggage and checked the ZJU passcode. After completing these epidemic prevention procedures, new students took the shuttle bus to the International College.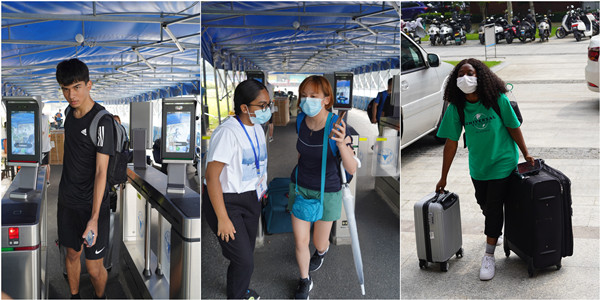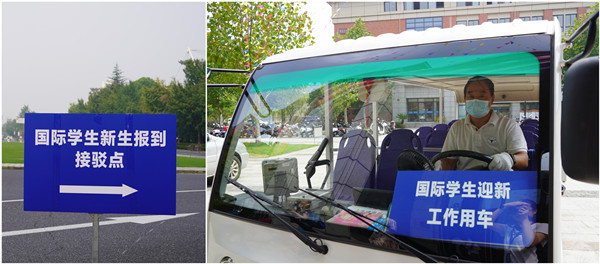 The atmosphere at the International College was really warm, and the staff were enthusiastic to help. With clear guidance, students registered, paid tuition fees, take campus cards, and checked in for dormitory at one time. As the Mid-Autumn Festival is approaching, the International College distributed ZJU mooncakes to each new student, sending good wishes to them. During the registration, freshmen felt the warmth from the college and they were looking forward to the upcoming life in Zhejiang University.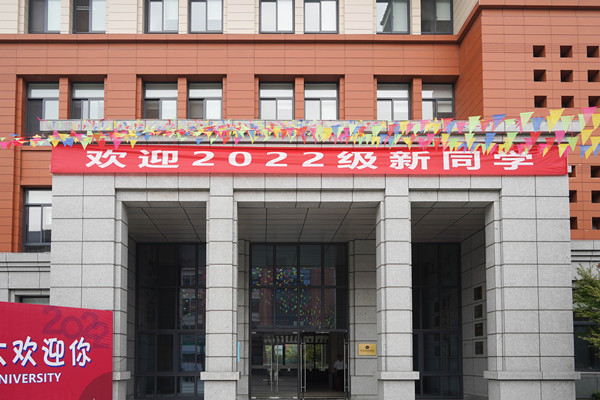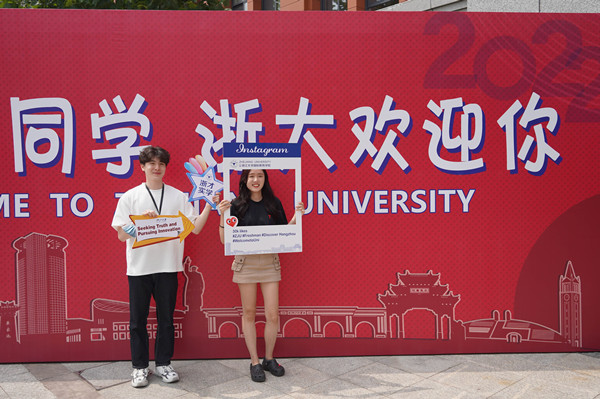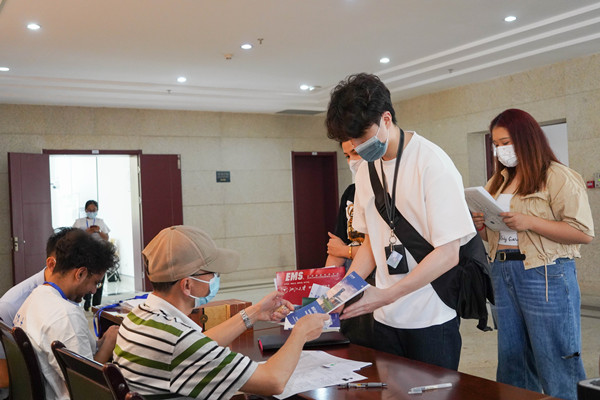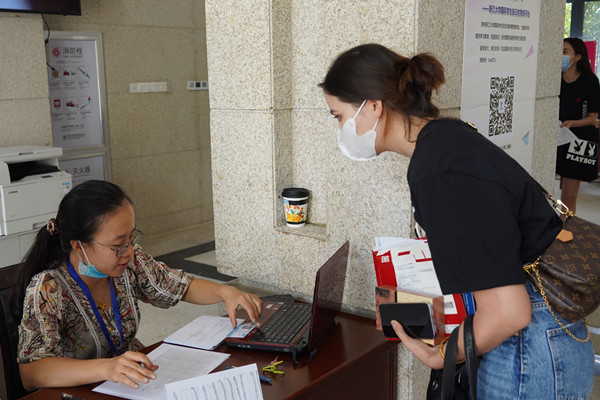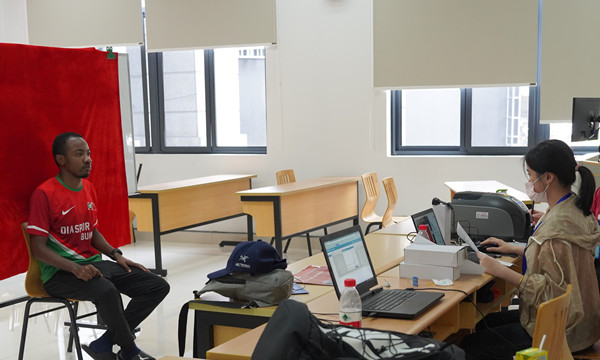 Rizwan Abbas, from Pakistan, is a new PhD student majoring in software engineering. This is his first visit to Hangzhou. I hope I can do more in-depth academic research at Zhejiang University and become a professor after graduation. he said, "I also hope to explore the beauty of Hangzhou and the West Lake in my spare time.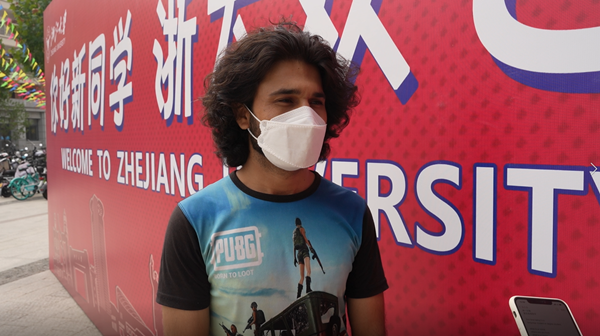 Win Topatana from Thailand, who has obtained a bachelor's degree in clinical medicine and a master's degree in surgery from ZJU, will continue to study for a doctoral degree in September. During his postgraduate study, he was funded by the Asian Future Leaders Scholarship Program and published papers in several academic journals. When talking about his expectations for the new semester, he said pragmatically: Publish more papers. We expect him to achieve better results in his research!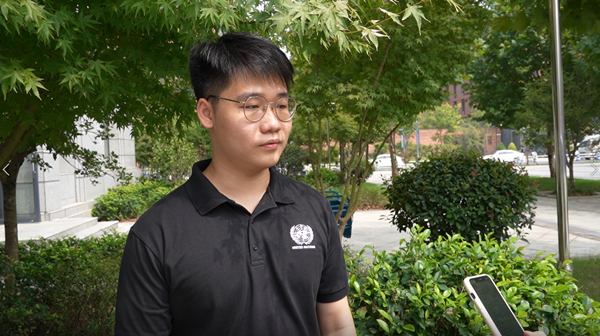 Irma Don Balinga from Cameroon, will major in the Chinese law at the beautiful Zhijiang campus. She said that Zhejiang University has a long history and a great reputation. She hopes that by studying Chinese law, she can better understand the culture and history of China and contribute to enhancing the friendship between China and Cameroon in the future, as well as the China-Africa cooperation.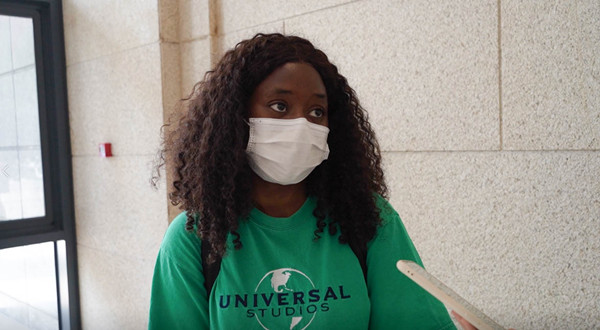 Zahraa Sh Hmood from Iraq is a new PhD student majoring in general medicine. She said that postgraduate study is different from undergraduate study. She is full of expectations for every coming day, and she is also longing for the hospital internship in the future.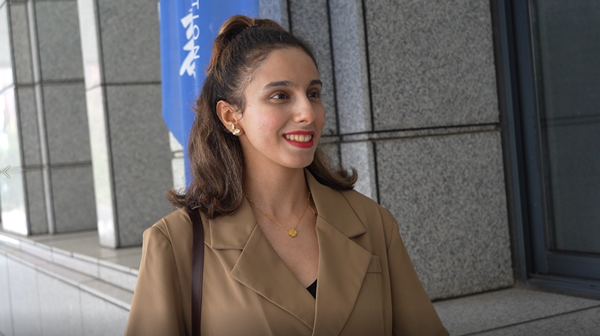 In autumn 2022, more than 980 new international students are admitted to Zhejiang university, and some of them will come to the campus in succession later. Recently, International College will organize the orientation education to help new students adapt to study and life in the university as soon as possible.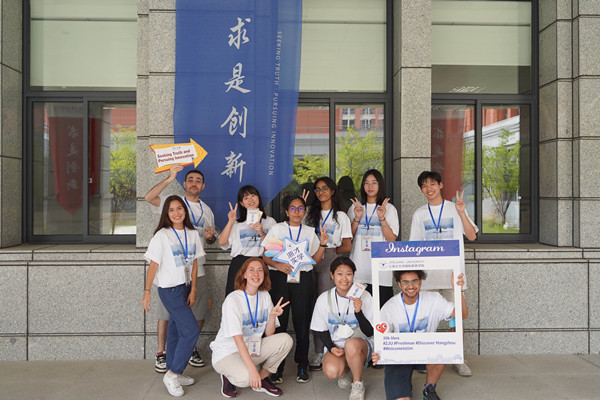 By Zheng Fangping