On the afternoon of September 16, the Opening Ceremony for International Students was held on Zijingang Campus. The ceremony was conducted in both in-person and virtual formats. Leaders, faculty, freshmen and some alumni of International College attended. Roland, a Russian undergraduate student from the School of Economics, served as the host of the opening ceremony.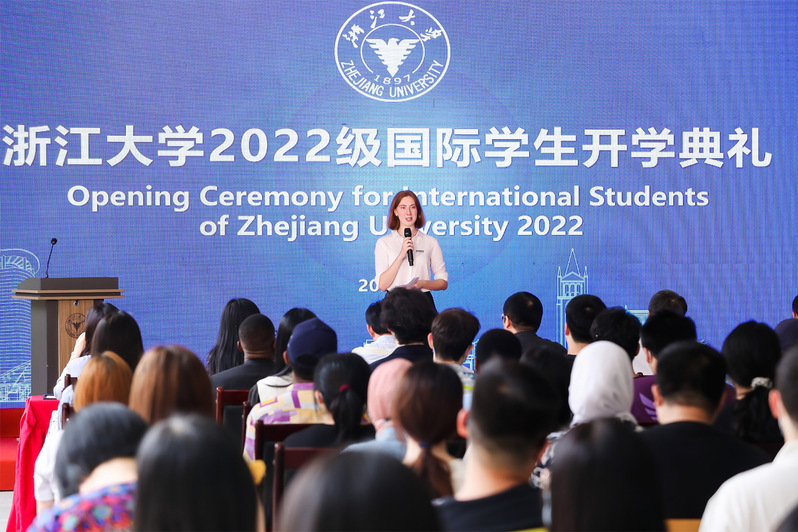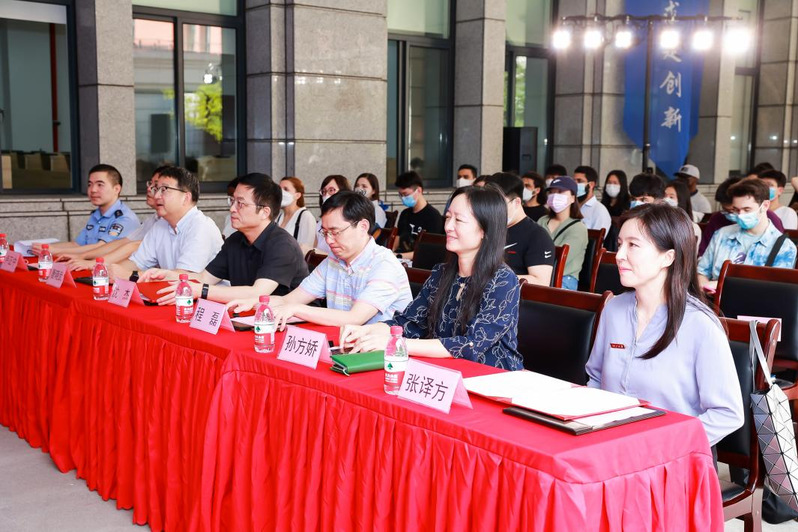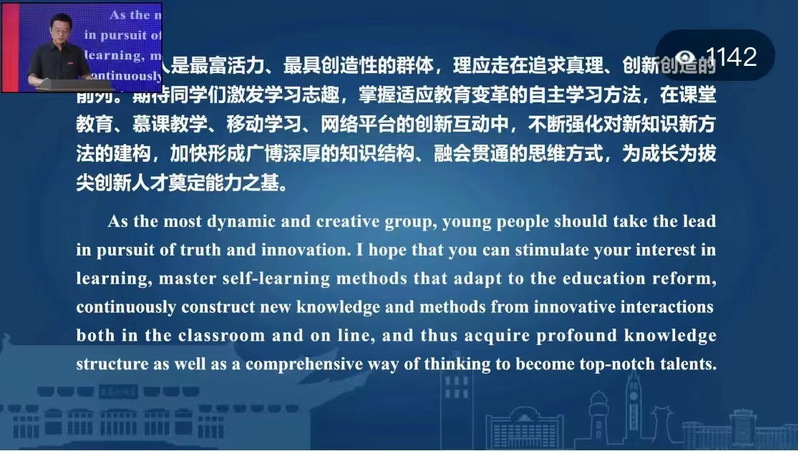 Shen jie, Dean of Internatinal College, extended his warm welcome to incoming international students, encouraged them to: build a global outlook and contribute to global sustainable development; be self-driven and construct scientific and profound knowledge structure; actively participate in cultural exchange events and promote the multicultural development of the campus and the mutual learning of civilizations.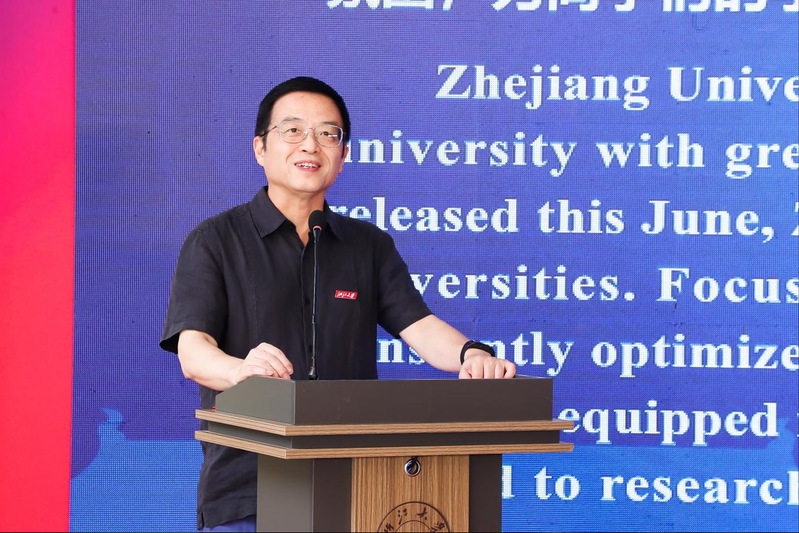 Prof. ZHANG yifang, the teacher of Chinese Language, spoke on behalf of the faculty and staff. "All the teachers will earnestly fulfil their responsibilities and become your academic mentors and friends in life." she said, and she hoped freshmen can set goals, master the language, and start their journey in ZJU with a positive mind.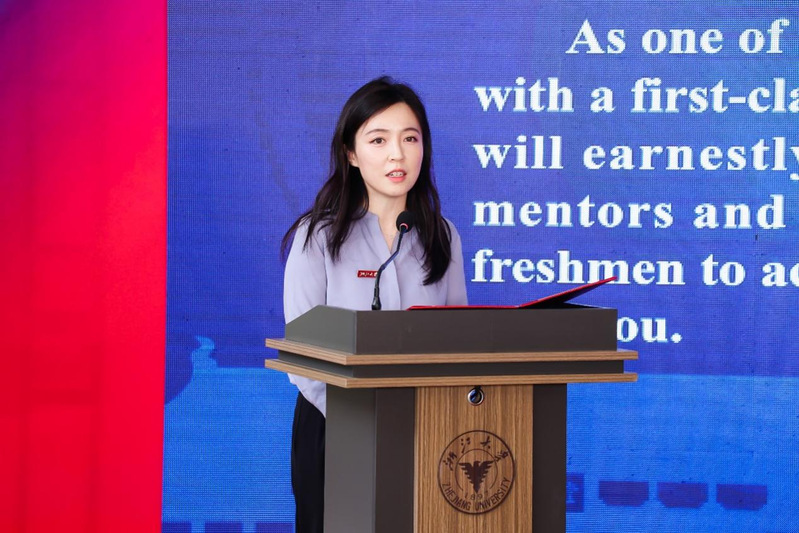 Tungamirai Eric Mupona, from Zimbabwe, a master student majoring in International affairs and global governance, spoke as a student representative. He shared his experience of studying in China, "Asking questions and communicating can help us improve our language expression abilities and help us understand China and the Chinese people better..." "I hope that all of you can also take part in social practice activities, this will help you to cross-domain knowledge and enrich your study life in China."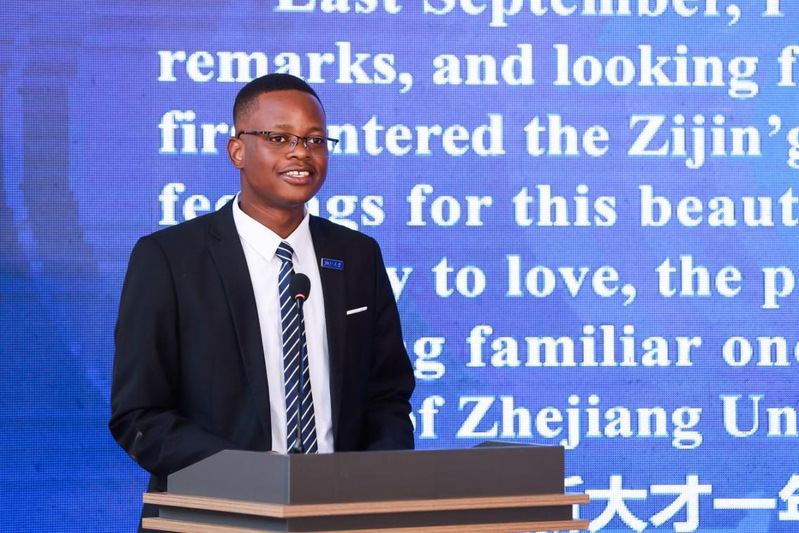 Samiev Aliakbar, a master student coming from Tajikistan, spoke as a freshmen representative. He said that he was amazed by the warmth and friendliness of the Chinese people, impressed by China's perfect infrastructure construction, and marveled at the profound heritage of Chinese culture. He was confident about his upcoming study and life in ZJU.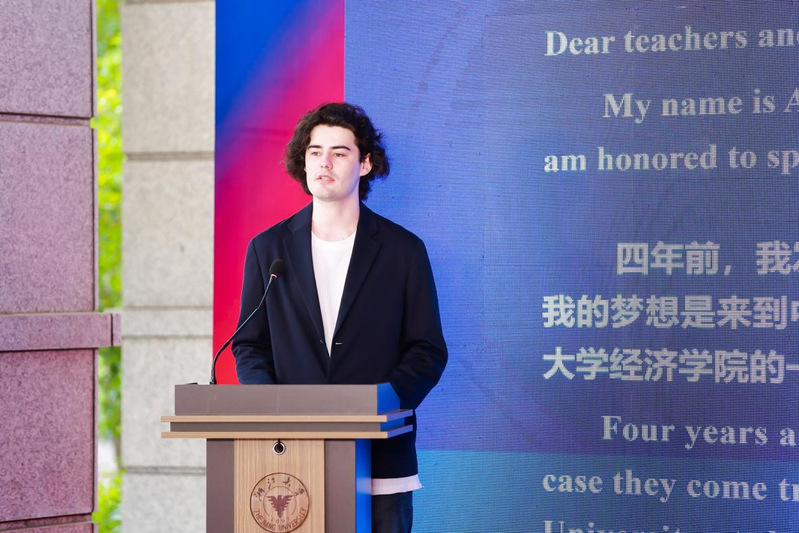 After the opening ceremony, Mr. LU Zhengzhong, vice dean of International College, gave a new student orientation. Then, Mr. ZHANG Lingke, the officer from the Exit & Entry Administration Department of Hangzhou Public Security Bureau, made the introduction of laws and regulations.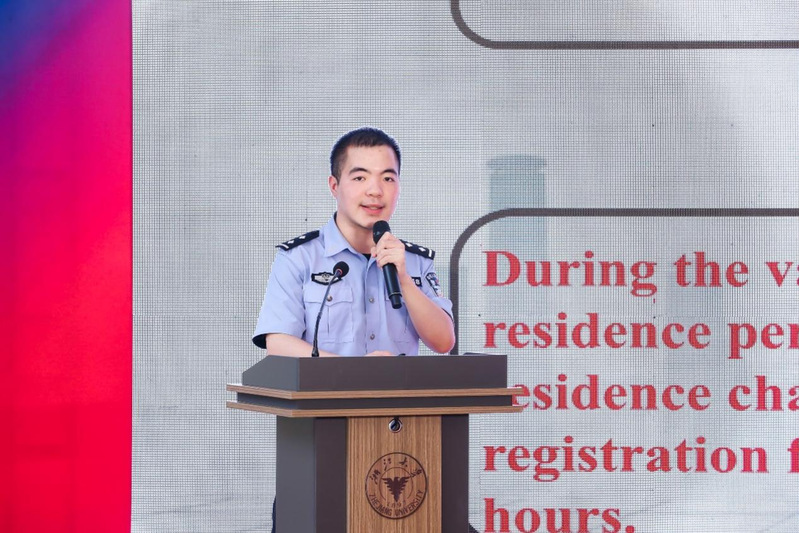 All the new students come to Zhejiang University from all over the world with beautiful dreams. From the moment you entered the gate, you are a star in the Milky Way of Zhejiang University, bonding with all the students, teachers and alumni. We hope you will feel proud of this, and in the name of "ZJUers", follow the motto of "seeking truth, pursuing innovation", study diligently, strive for excellence, and start a splendid chapter of your life at Zhejiang University!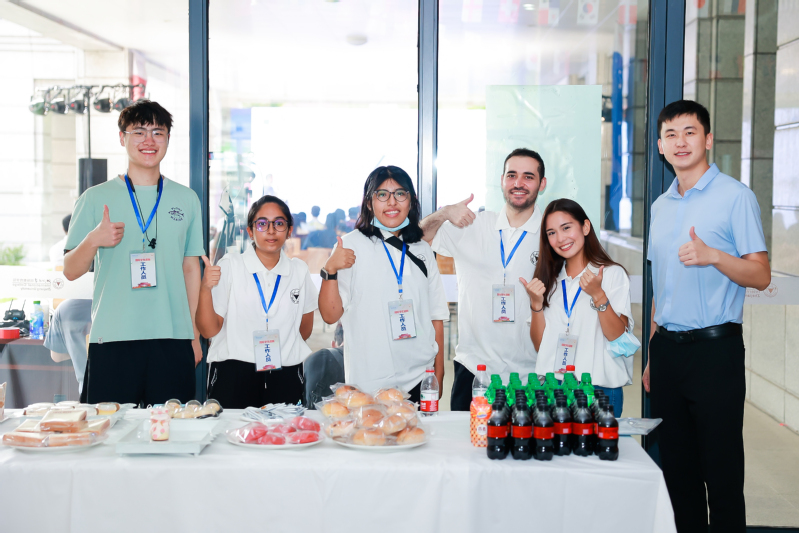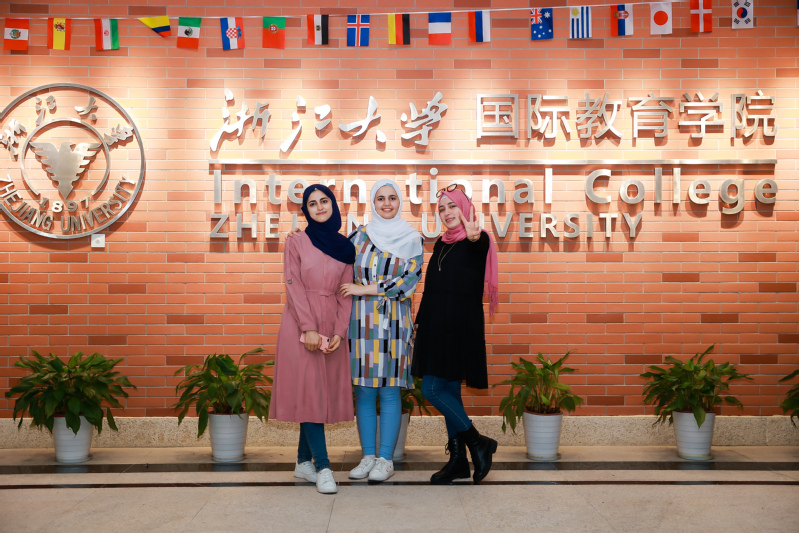 Editor: ZHENG Fangping
Photo credit: GAOXINGJIUHAO