On November 26th, 30 Zhejiang University students from 18 countries gathered together in a conference room resembling the General Assembly Hall of the UN. In the semicircle around the stage were sitting some audience who were dressed in their usual comfortable jeans and hoodies, but the model United Nations (UN) delegates were in suits or other formal clothes. Every delegate had a plate in front of him or her, on which the country's name that he or she represented was printed. Voices of countries from all over the world were represented by the delegates, who were not necessarily acting on behalf of their own countries.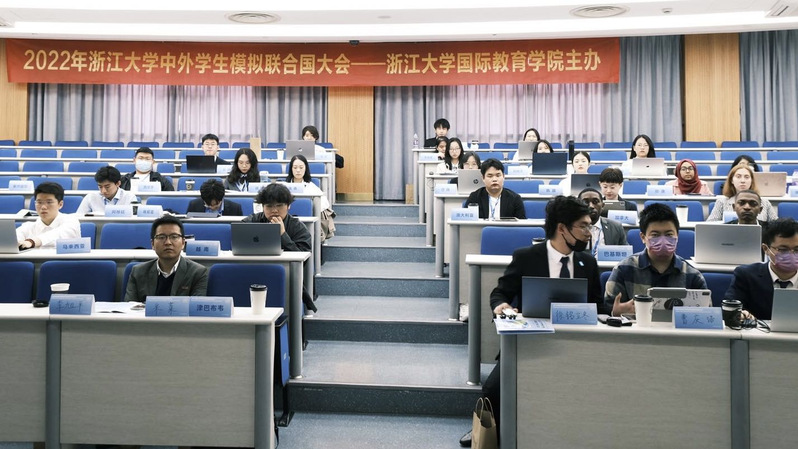 The International College Model United Nations (ICMUN) Conference, organized by the Zhejiang University International College, was held as a response to the 20th National Congress of the CPC and was focused on "Employment issues during the pandemic". Foreign and local students speaking on behalf of their assigned countries shared different ways of solving unemployment caused by the pandemic, as well as strategies for supporting small and medium-sized enterprises. Participants also addressed such topics as the digital development of governments and enterprises, the protection of feminine rights and well-being, health care issues and so on.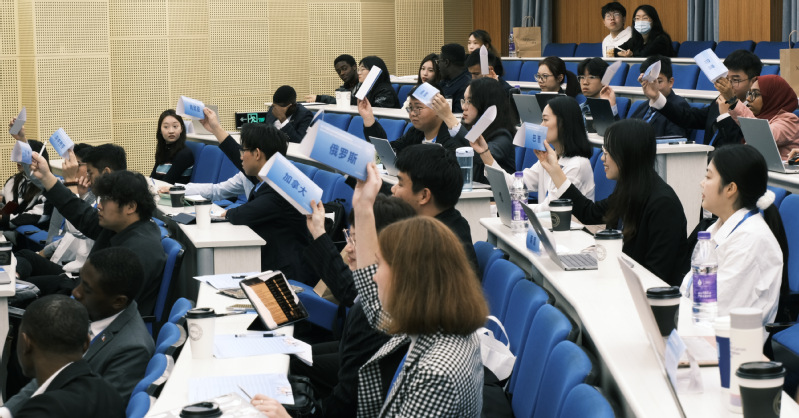 Hazeera Begum, an Indian undergraduate student majoring in the Clinical Medicine (MBBS) at the Zhejiang University School of Medicine, prepared some valid points on how to ease the unemployment issue in India and other countries, among which there was a suggestion to "bridging the gap between academia and industry". Hazeera emphasized that educational organizations should actively create opportunities for the youth through internships and competitions.
The event was not only a platform for participants to express opinions on important topics but also "a great chance to meet well-rounded people, who are aware of global issues and have abundant knowledge about the political and economic situation of the world, and inspire me the most," said Alekseeva Alena from Russia, a sophomore student majoring in the International Economics and Trade.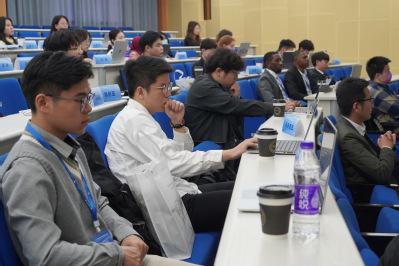 Kadafi Said Youssouf, a 2nd-year master's student in the Industrial Design from Comoros noted that "ICMUN provided the best training we the future generation need; and we should learn how to cooperate with people from different countries and try to build a better world together." Among other merits of the conference, students mentioned that ICMUN helped them to better their research skills, gain public speaking experience, practice their oral Chinese, and learn about different countries' politics in a friendly and multicultural way.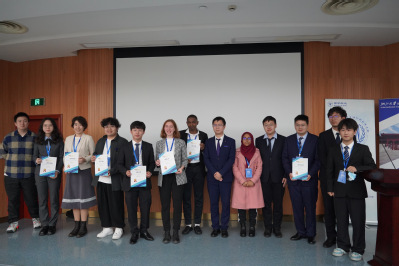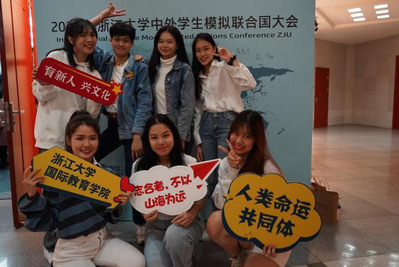 At the end of the long but fruitful conference, student delegates, although feeling tired, could not help chatting with their new friends, writing memorable signatures on their country plates and following each other on the social media.
Text | Dai Ya
Photo | 南襄幻、林志威