On January 10th, International College of Zhejiang University hosted the first academic salon on the theme "Agriculture Science and Technology" at Zijingang Campus. It is a newly launched series of activities organized by International Students Academic Club with the aim of promoting academic exchanging, innovation and cooperation. It is also a novel academic mechanism between alumni and current students.
Munazza Ijaz, from Pakistan, a doctoral student majoring in plant pathology, hosted the Salon. In her opening remarks, she said "Emerging technologies have a significant role in developing modern-day agriculture practices. For a long time, Zhejiang University has made important contributions to promote the sustainable development of agriculture in China through personnel training and scientific research.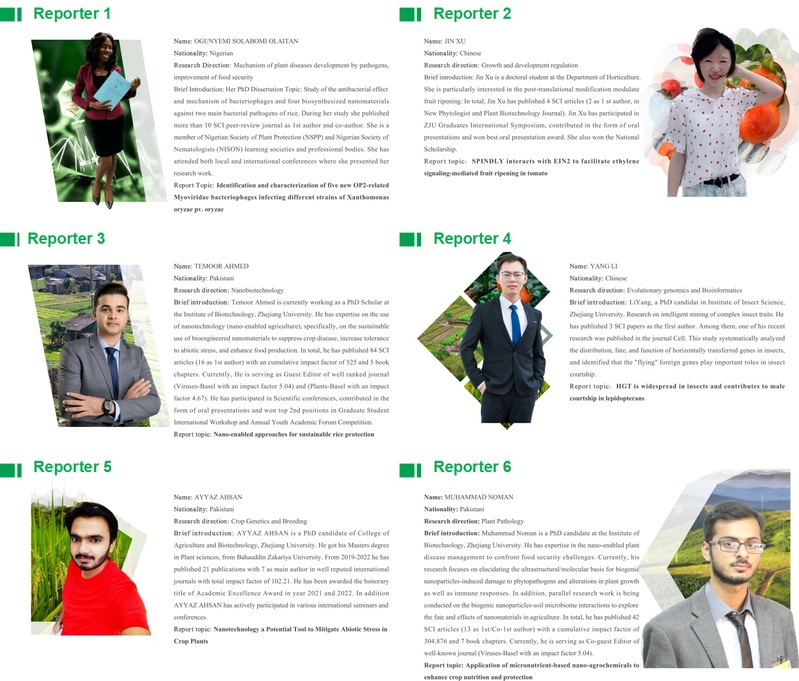 Six students and scholars shared their research experiences in the academic salon. They are Dr. Ogunyemi Solabomi Olaitan (Nigeria), a post-doctoral researcher from the college of agriculture and biotechnology, Li Yang (China), a winner of the Chu Kochen Scholarship, Xu Jin (China), a winner of the National Scholarship of China, as well as three winners of Zhejiang University's Academic Research Excellence Award for the year 2022, Temoor Ahmed (Pakistan), Ayyaz Ahsan (Pakistan), Muhammad Noman (Pakistan). More than 20 Chinese and foreign graduate students participated in the salon.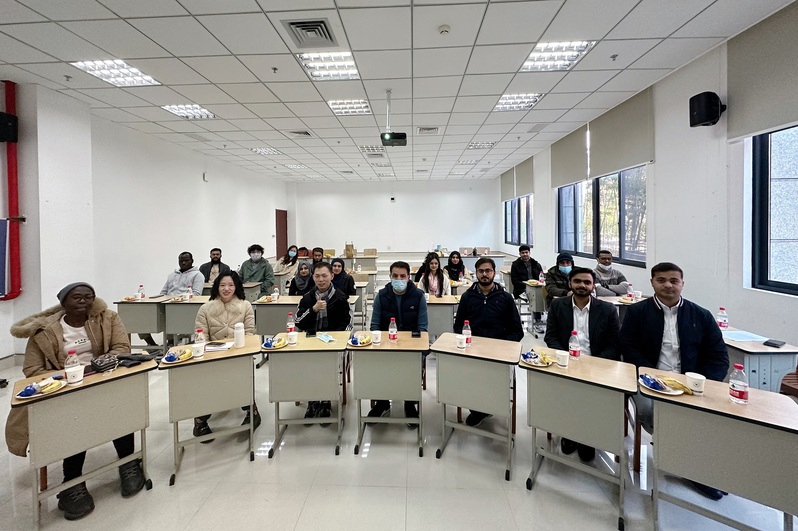 In his presentation, Temoor Ahmed, a doctoral student at the Institute of Biotechnology, shed light on the applications of nanomaterials as a new strategy for controlling leaf blight disease and improving nutritional status of rice.
Ayyaz Ahsan, a doctoral student majoring in Crop Genetics and Breeding, shared his research progress and achievements on the topic of nanotechnology as a potential tool to alleviate crop abiotic stress.
Muhammad Noman, a doctoral student at the Institute of Biotechnology, presented his research findings on the application of micronutrient-based nano-pesticides in improving crop nutrition and protection.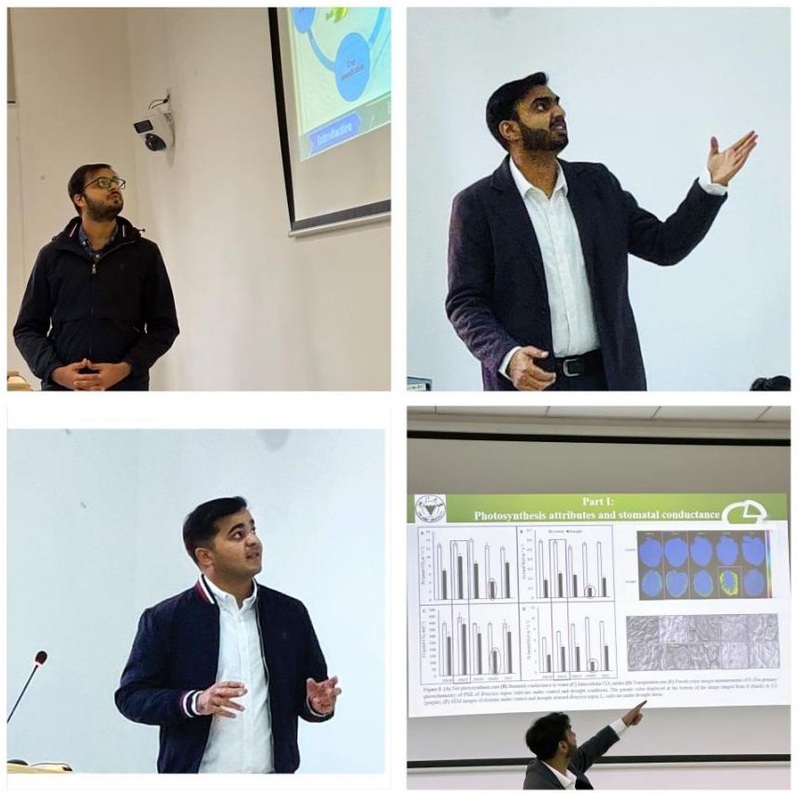 During the tea break, participants exchanged ideas on topics of interest in the report.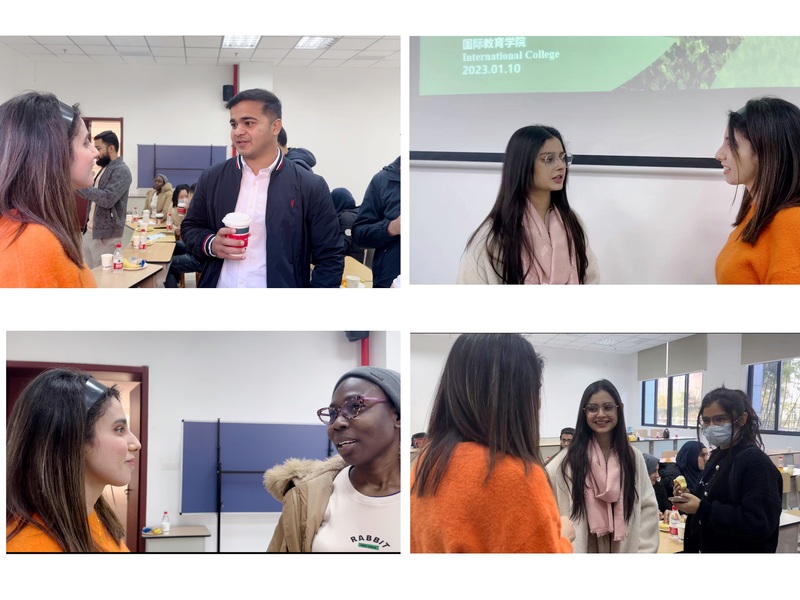 Li Yang, a doctoral student at the Institute of Insect Sciences, shared an overview of his recent research published in the journal "Cell" in which he revealed that "flying" foreign genes play an important role in the courtship process of insects.
Xu Jin, a doctoral student at the Vegetable Research Institute, discussed the interaction between SPINDLY and EIN2 in the process of tomato fruit ripening to promote ethylene signaling mediated mechanism.

As alumnus of international college and college of agriculture and biotechnology, Dr. Ogunyemi Solabomi Olaitan, who is currently a postdoctoral researcher at the institute of biotechnology and crop science, discussed her research on food security and the mechanism of pathogens causing plant diseases. She explained the identification and characterization of five novel OP2-related Myoviridae phages.
Regular peer discussions is an important step toward research excellence, and the participants of the seminar felt that the academic salon provided them with a platform to exchange ideas, express themselves, and learn from each other.
Text / JIENAN JIN, MUNAZZA IJAZ, MUHAMMAD HASSAN SARFRAZ
Photo credit / ZAHRAA SH HMOOD, CONG LIU